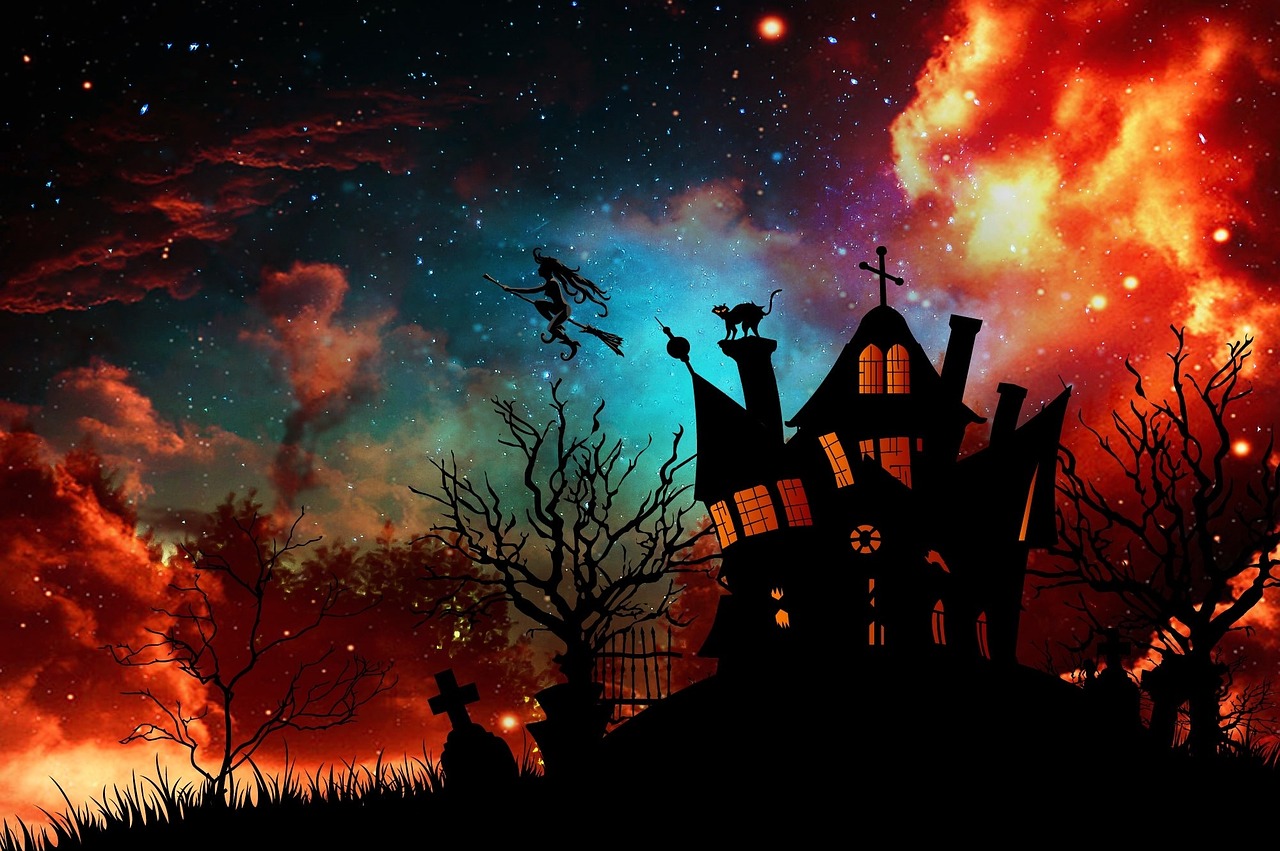 Halloween is a time of witches, princesses, super heroes and goblins. From a child's perspective…it's about candy and fun! But as much as we all love the Halloween holiday, we also know it's also involves after-dark activity and gatherings involving large groups of kids. As parents, we are painfully aware that when our little monsters and fairies start milling around each other, excitement builds and common sense can go out the door. The follow tips are some great Ninja Tricks to help parents keep Halloween fun, safe and under control.
Be Mindful of Costumes: Avoid big baggy costumes that are ill-fitting and could cause tripping and falling. Clown costumes are great, but those baggy pants and giant shoes could lead to a ton of tripping and falling. Also avoid masks that fit poorly and have eyeholes that don't match up with your child's eyes. If you child insists on wearing a mask, make sure that the holes for the eyes are large enough to clearly see both straight ahead and peripherally.
Another Ninja Trick for Halloween safety is to use reflective tape on costumes and treats bags to help drivers your trick-or-treater. Studies show that only 18% of parents take advantage of the benefits of reflective tape on costumes. Let's raise that number! Parents can also arm their kids with flashlights and glow sticks to help others see them clearly.
Use the Buddy System: Encourage your kids to always cross a street with a trusted adult or an older, responsible teen and insist that they cross the street occurs only at corners or with the traffic lights. Teach your child always stay on paths, sidewalks and walk ways and avoid trudging alongside roads and streets. Studies show that twice as many child pedestrians are killed while walking on Halloween than any other time of the year.
Safety in Numbers: Though large groups can be harder to manager, smart parents know there is safety in numbers. Organize a "treat-or-treating" neighborhood or family group since it's safer for everyone to trick-or-treat together instead of individually. Extra adult eyes are helpful when watching for traffic, distractions and for cars that are backing up or coming out of driveways.
Keep Halloween a happy holiday for you and your kids by following these tips to help make the festivities fun and safe for everyone!

Hiller Real Estate Group understands that buying a home is probably the largest financial decisions you will ever make. We take every effort to ensure that you understand the process, why things do and don't happen and how we can work together to make this transaction a pleasant experience with an end result of owning your own home. We are here to help you find your way HOME.
We are Real Estate Professionals specializing in helping people buy & sell homes in the Arden Hills and Shoreview MN area. Visit our current listing page HERE
Looking to purchase your first home? The Hiller Real Estate Team is here to help!
To get started on this exciting journey, the Hiller's would be happy to provide you with a complimentary copy of Your First Home: The Proven Path to Home Ownership. Packed with inspiring stories and the wisdom of thousands of successful first-time home buyers, it's a must-read for anyone aspiring to buy a home.
Go HERE to request your copy.
If you have questions about buying, selling, or investing in real estate, please contact/email us at admin@hillerrealestate.com