As homeowners catch the fever to go tiny from popular television shows like Tiny House Hunters and Tiny House Nation, it's important to note that choosing to go tiny is a big task.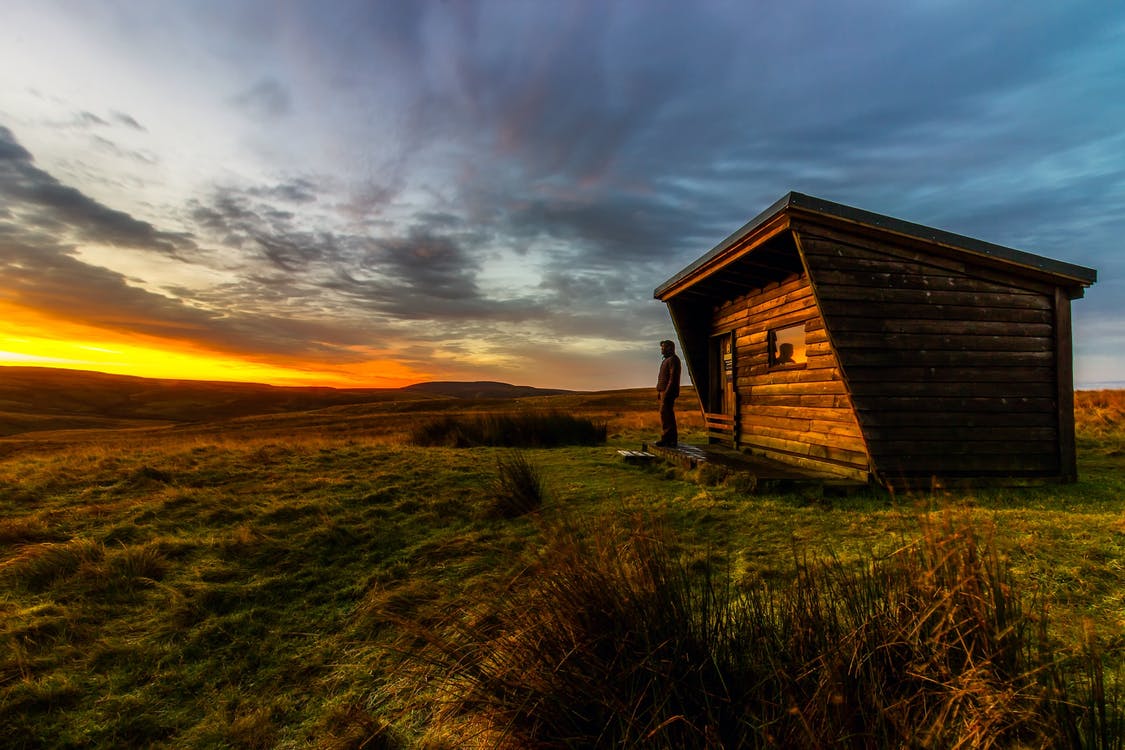 The "tiny house movement," also known as the "small house movement," basically describes the architectural and social movement that advocates living simply in small homes. The typical Tiny House is less than 400 square feet and often as small as 80; a far cry from the national average in 2014 of 2,453 square feet. Tiny Houses can be placed on a permanent foundation like a regular home, or on a trailer for a more mobile living lifestyle.
For those wishing to downsize and live less than 399 square feet need to be aware that choosing to do so is a process. This process involves far more than deciding to store a few things and sell a current home. Here are a few points to ponder.
The draw of tiny house living and why is this lifestyle so appealing.
Finances: Tiny houses offer freedom from the 30 year mortgage and cost far less to maintain than a traditional-sized home.
Getting back to basics: Living tiny encourages the nurturing of a simpler lifestyle. With a lighter financial burden, a tiny house dweller can work fewer hours and have more time to devote to activities they love, including volunteering in their community.
Mobility: Accepting a new job in a new state? Want to be a snow bird? Want to see the U.S. yet still need to make a living? Take your house with you! By having a home that travels along, tiny house owners relish not having to sell their current house and buy another in a new location.
Tiny housers cross all demographics – young and old, single and couples, empty nesters, artists, retirees and students. They also hold jobs and pay taxes just like everyone else, they just choose to live in a smaller space.
For some, the tiny house movement has become a way of life and means to adjusting to a smaller space and fewer possessions. For others it offers up the new opportunity to save money, own less and focus on relationships and experiences. Whatever category you fall into, taking the first step towards your new tiny house living dreams is the right step in a new and empowering direction.

Hiller Real Estate Group understands that buying a home is probably the largest financial decisions you will ever make. We take every effort to ensure that you understand the process, why things do and don't happen and how we can work together to make this transaction a pleasant experience with an end result of owning your own home. We are here to help you find your way HOME.
We are Real Estate Professionals specializing in helping people buy & sell homes in the Arden Hills and Shoreview MN area. Visit our current listing page HERE
Looking to purchase your first home? The Hiller Real Estate Team is here to help!
To get started on this exciting journey, the Hiller's would be happy to provide you with a complimentary copy of Your First Home: The Proven Path to Home Ownership. Packed with inspiring stories and the wisdom of thousands of successful first-time home buyers, it's a must-read for anyone aspiring to buy a home.
Go HERE to request your copy.
If you have questions about buying, selling, or investing in real estate, please contact/email us at admin@hillerrealestate.com